We are the Best CBSE School in Bodla, Agra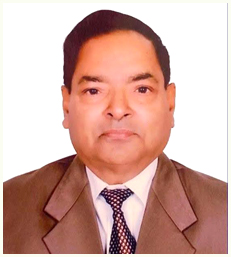 Late Shri Rajkumar Kulshrestha
Founder Director
Brief history of Milton Public School
Milton Public School is the best CBSE school in Bodla Agra The School is a modern Senior Secondary Co-Educational Residential English Medium Non-aided School, established in 1980. Late Shri Raj Kumar Kulshrestha Ji, the Founder and Director of Milton Public School, Avadhpuri Bodla Agra was inspired by the teaching of Mahatma Gandhi and Vinayak Narahari "Vinoba" Bhave.
He started Milton Public School with a vision to inspire generations of children to become socially motivated and conscious citizens of India and the world. Their motto "Value Education" has been the school's greeting from the beginning. Here children are taught the value to provide a sound academic, religious, and moral education, regardless of caste creed, physically and mentally fit to become active useful, and worthy citizens of India. The school is affiliated with the All India Senior School Certificate Examination of New Delhi from Nursery to Grade XII. Sir Raj Kumar Kulshrestha's mission is to inspire every child to become both good and smart, a gift to God to mankind, a pride of the human race, and a potential light of the world.
A long with academic excellence, the school strives to develop in students, moral values, self confidence and a realization of their strength and weakness. It works towards sensitizing them to environmental and social concerns and aims, which will prepare them to be effective and responsible custodians of the future. The global of MPS is to build patriotic who will also be dynamic-global citizens.