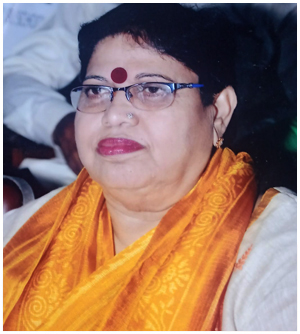 Every student at Milton Public School can enjoy an outstanding education coupled with a family atmosphere, full of fun and consideration, where they are supported and encouraged to reach their full potential. We're known for the extremely strong Senior Secondary School. Students receive the highest quality of education without the stress, At Milton Public School we have two goals that drive all we do:
To encourage the development of creative, problem-solving individuals with tenacity, kindness and secure self-worth.
We promote all round development of the personality either be in the field of sports, cultural, creative or literary.
To provide the most distinctive, forward-thinking and outward-looking co-educational environment, where diverse abilities are recognized, celebrated and given fullest expression.
Through our dedication and love of teaching, we offer a varied curriculum to ensure every pupil can achieve success.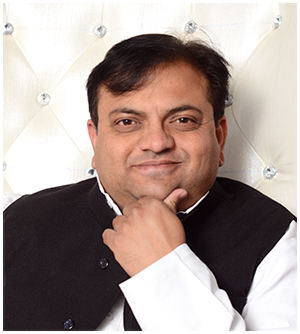 Dr. Rahul Raj
Managing Director
The school is committed to fostering a secure happy and stimulating environment in which students are inspired to reach their full potential by developing a lifelong love of learning.
The Milton Public School offers the national community the opportunity to place their children in a local school while ensuring that they receive a multicultural education of the highest international standards. Our favorable student / teacher ratios facilitate this personalized approach. Each child develops his or her academic ability along with a strong sense of identity, well-being and self-confidence.
It also provides an alternative for parents from the national community who would like their children to develop strong English skills and multicultural awareness to better prepare them for the challenges of an increasingly complex world. Our students make lasting connections with children from diverse backgrounds and cultures and world cultures. They cultivate a strong language foundation and acquire flexible skill sets as they prepare to become global citizens.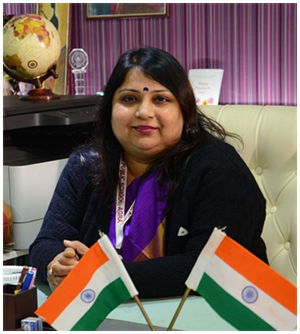 Dr. Prachi Singh
Principal
The progress and achievements of MPS students have been very pleasing, It has been a glorious year with significant heights scaled in academic co-curricular and extra-curricular areas. High quality of education at an affordable fee structure. We are forward-thinking school aiming to prepare our children and students for a rapidly changing world by equipping them with critical thinking, skills, global perspective and respect for a core values of honesty, loyalty and compassion. The focus is on learning by doing. Hence all learning is through play and pleasurable activities. They are exposed to the rich experiences of daily life and helped to learn Social behaviour and Proper Communication skills.
Our school has highly qualified, dedicated, and experienced faculty, highly motivated to impart a comprehensive and balanced program of study to its student's in a holistic manner. They help to make the process of learning not only a purposeful one but also a joyous experience for the students. An enthusiastic and thoroughly professional faculty ensures the overall growth of the student with innovative and humanistic educational approach. Monthly themes, weekly topics and daily activities keep the curriculum focussed and teach key academic skills while teaching children to explore and understand the world they live in.
All Children deserve the best