CBSE Boards exams are around the corner and all the students are trying hard to get the best results. Undoubtedly, board exams are the milestones in a student's life and define their career path to a large extent.
Every student is focusing on doing their best. However, only the students who follow the right strategy during these last days will achieve the best score.
Do you know the right things to do in the last week of preparation? Here we are summing up some expert tips that can save you time and help you with.
Read between the lines, and don't miss out!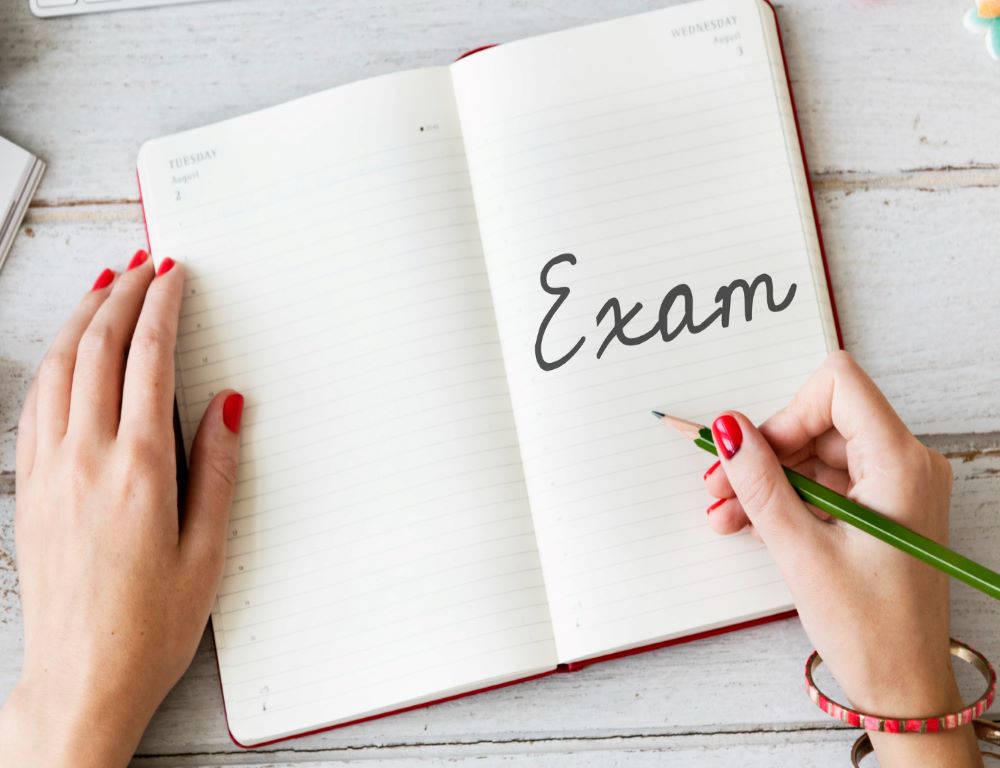 12 Last Week Preparation Hacks for CBSE Board Exams
The last week before exams is a crucial time. Making the best use of it will help you in achieving your goal.
Have a look below at the promising hacks to stand out in your 10th or 12th CBSE board exams
1. Optimizing Your Time before the Exam –
The one thing that you are running out of is Time. So make sure to plan and execute every single minute. Make a timetable and plan a revision schedule.
Try to divide your per day time for 3 subjects in a day. Here it is very important to note that you should not learn something new. Instead, revise everything.
2. Make your place of study clutter-free:
This is the most neglected point however the most important. Experts say putting yourself trapped among books will not help you. Instead, it will not let you focus.
So, clean your study area and organize it well. You will study one subject at a time, so there must be books and notebooks for that subject only.
3. Practice with previous CBSE Board Exams question papers:
Previous years' question papers and sample papers can help you a lot in the revision. Remember, you need to keep revising them till exams. Most questions come repetitively and multiple revisions will lead you closer to your target.
Here it is important to note that you must practice the last 10 years' CBSE board exams papers to mark an extraordinary success!
4. It is the best time Memorizing Algebra, trigonometry, and Geometry Formulas :
Let's agree. What scares us most in the Mathematics exam? What if I forget the formula? Isn't it?
Therefore, make a plan to revise the formulae of physics, and mathematics daily.
To make it happen the best practice is to make a chart and write all the formulae, and theorems chapters. You can use a different color marker to make it attractive and paste it on the wall against your study table. Now revise it thoroughly daily.
By the time of the exam, these important points will e at your fingertips.
5. Practice Mind Relaxation Techniques:
Stress during and before exams is an uninvited guest. But you need to learn to deal with it.
Try the following tips to keep stress at bay-
Exercise regularly: You can choose any walk, jog, cycle, dance, yoga, etc to keep you stress-free.
Listen to your favorite music: Many types of research have confirmed that music is the best stress buster. So, if you are a music lover, Schedule the time to enjoy your favorite piece of music.
6. Have fun and enjoy:
Exams don't mean you must get surrounded only y your book. Take out half an hour to one hour to pursue your hobby. Play badminton or your favorite game, watch your favorite show on TV, have fun with your friends, etc.
You will feel more energetic and charged to study well. And if you set a proper time for these activities, your mind will stay excited and help you finish your task earlier.
7. How to Score Maximum Marks:
Prepare short notes during revision. For example, if a question has 6 parts, you don't need to write everything. Just write their core points at numbers 1, 2, …. up to 6 and when you revise it on the day before your exam, you will remember everything with the help of those hints and notes.
Again, you must practice diagrams, maps, infographics, and other pictorial data. If you find that you are lacking time, just make the picture with proper labels. The examiner will know that you have the knowledge but due to the time, you made the picture.
This way you will not lose all the marks. So, never ignore the power of pictures.
8. Difficulties You Might Encounter:
No planning can run smoothly and so is your revision. There will be a time when you feel low or don't want to study. In that case what should e done? Should you waste your whole day?
Certainly not.
You should try the following:
Take a few deep breaths and talk to your family members and friends. Parents can e strict but are the best companions. Share your feelings and move on!
Walk in silence. Sometimes walking will energize you to perform better.
Take rest. If your body is not allowing you to study, take a nap. A powerful nap of 20min to 30 minutes will boost your morale as well as energize you.
9. Practice sample papers every day:
This will uplift your confidence to the next level. Make sure whichever subjects you have chosen to study on that day, you practice their sample papers.
Your exam fever will start to fade!
10. Give up on the traditional methods of study:
Technology is moving rapidly. The traditional way of study may not work. If you get stuck on any concept, take the help of Google and watch a video of that concept. Believe us, this will help you in getting the essence of the concept, and that too very quickly.
11. Take a Good Sleep:
Good sleep with healthy food can e the best medicine for your stressed mind. Follow your timetable religiously and make a certain ed time at night. You must sleep for at least 7 hours to stay healthy.
12. Last but not least:
A weak study can not replace the study of the year around, yet a planned week ahead of your board examination can pave the path to your success.
And yes, mind your preparatory leaves between the exams. Plan for them to revise the whole syllabus of the next subject paper and do revise the previous years' question papers.
Your success will follow in your footsteps this way!
The Bottom Line: CBSE Board Exams -All about the right strategy!
Exam fear is natural, and there is nothing wrong. You have to e patient and study smartly. Follow the above-mentioned tips and get the most of the time left.
Don't forget to rest and enjoy. When you are putting your best foot forward, there is nothing to worry about
Chill! As you are going to set a milestone with your success! CBSE Board exams are just a small step you are taking for your success.